Dear bloggers,
Please stop breaking the delicate rules of creating decent listicles. You're making all of us look bad.
Not all listicles have to be bad, in fact some can be done quite well. In exceptional cases you might even find one that provides real information, not just fun little tidbits. But unfortunately that's far from the norm.
Making a decent listicle isn't hard. Your title says you have a thing, and in your article you provide that thing.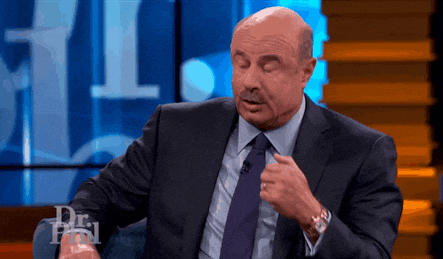 Screw It, Do the Same Thing But Bigger
The holy grail of listicles seems to be the need to make it the BIGGEST LIST EVER. You NEED to make your number WAY bigger than your neighbors. I mean that silly blogger could only come up with "3 Ways to Celebrate Your Hedgehog's Birthday," clearly you can do better. Challenge on.
Now are these posts made out of spite? I don't know, who can know? But they are being made, and they're being made every damn day because we all know that making really BIG IMPORTANT POSTS WITH MANY, MANY WORDS is good for SEO.
And screw that guy anyway, right? He doesn't know shit about hedgehogs. He doesn't love them as much as you do, and he's certainly no expert like you.
Clearly there's at least 47 ways to celebrate Dukat's birthday, and you're going to prove it. You're going to write the mother of all listicles. Yours will be bigger, better and way more engaging. It'll have gifs, slideshows and infographics. It will have data BACKED BY SCIENCE.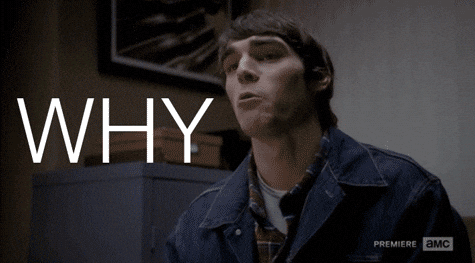 And when you publish "47 Super Fun Ways to Celebrate Your Hedgehog's Birthday" the world will rejoice. Never will they have seen such a masterpiece.
The search engine gods will reward you for your intricate knowledge of all things relating to hedgehog birthdays. Your mother will cry tears of joy, your father will pat you on the back, and your cousin Jimmy that you haven't heard from in 3 years will share it on facebook.
You'll be deemed an expert on all things hedgehog, and bloggers around the world will finally see you for the influencer you are. You'll be included in every single expert roundup regarding hedgehog care for all of eternity.
Sometimes hedgehog dreams like that that happen…but more often than not they fall flat.
The problem is, we often sacrifice quality for quantity. It's rare that you come across a list post that actually has 47 substantial tips or ideas. Usually it's 3 big tips followed by 44 turss like 'give your hedgehog a tiny lightsaber and call it a Jedi party!' As cute as that may be it's not very substantial, I mean you're not even telling me where to get that tiny lightsaber. Are they on amazon? I'm assuming no since you didn't add an affiliate link.
It's easy to lose momentum when you realize you need to come up with those 44 additional hedgehog birthday party ideas.
If you don't have that much to talk about on a single subject just break it down into smaller parts. Be specific. Answer the question the way you'd like to have it answered if you yourself were googling it.
Not Everything is "Easy and Simple"
The headline formula for listicles is almost always a number, an adjective and the given topic. Adjectives such as GREAT, EASY and SIMPLE are a way to add flair to your title, but not everyone is going to see anything "easy" about hospice care, no matter how many wonderful tips you provide.
Listicles that focus on light hearted or mundane topics such as gardening or tap dance moves are fine. Most topics can be made into a list, and if you make it easy to read why the hell not, right? But not everything is "easy and simple."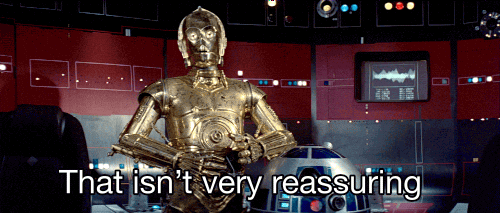 Some topics (cancer, racism, genocide, suicide) shouldn't be reduced to a list. I mean there might be good information in "29 Easy Ways to Cope After Your Spouse Commits Suicide," but that's a horrible way to approach a sensitive topic.
Serious topics can't be reduced to numbers, nor should they ever be made to sound "easy and simple." There's no magical number when it comes to the way we grieve, and it's not going to be made "easy" no matter how many magical words you write.
If I was writing a post on solving world hunger I certainly wouldn't name it "5 Simple Ways to Solve World Hunger Once and For All!" And if I worked with the Hunger Project your stupid listicle would make me want to punch you in the face.
Can words provide comfort in tough times? Of course. But don't pretend like your silly little listicle is the only thing someone needs during a crisis.
I Have No Idea How Math Works
If you don't actually have "99 of The Best Carrot Cake Recipes on the Planet," don't claim that you do. If you're just going to add links to a bunch of OTHER posts that do have carrot cake recipes and still call yours a list….well, just don't. It's just a hub for links on a common theme.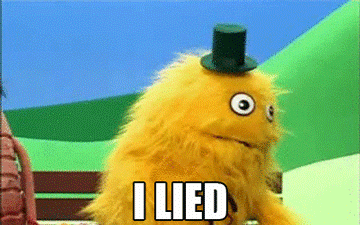 If you write a post called "101 Fool Proof Blogging Tips Everyone Should Know!!" it should actually have 101 tips inside. Linking out to other posts that have 19, 33, 21 & 27 blog tips themselves does not make yours a post with 101 actual tips. At best it makes yours worthy of a "4 Great Resources for Blog Tips" title, but I prefer "My Lazy Attempt at Making a Headline For Clicks Sake."
I'm no mathematician by any means, but when an article says it's going to have 49 tips I expect it to have 49 tips. Not 3 and then a link to your other post that contains 46 more. Not 10 and a link to posts with 39 more. 49 actual tips is what is required for a post called "49 Tips for Writing a Listicles That Don't Suck."
The Two Listicle Rules to Abide By
Personal tastes aside regarding the need to write BIGGER and more PROFOUND stuff, listicles are easy to write. Perhaps too easy to write, which is why we seem to lack a basic understanding of what proper ones should contain.
There's only two fundamental things to worry about when writing a listicle yourself. Does your title say you have a thing, and does your article provide that thing?
If yes go ahead and publish. If not try again, it's really not that hard.